Although the Shop and Office may be shut for the festive holiday's, we have still been busy at home.
Below is a link to a few of our new lines for 2022.
These are all available to order.
UPDATED LIST OF EVENTS
Following a successful trip to Bexhill, we have now begun to confirm further bookings for 2021.
SQUIRES TO RETURN TO EXHIBITIONS
As the UK continues to move forwards the Show Team is also warming up the engine on the van. We will be returning to shows in a careful and controlled manner. We remain conscious that not all of our team have been double jabbed and that some of our customers remain in the vulnerable categories.
Oliver will be venturing to Bexhill for our first "test" event. We will then look to confirm additional events as time progresses. At present, both Roger and Oliver will be leaning towards the cautious side of the table. Their main priority remains the heath and welfare of the team and customers - the Mail Order Service is still available to all.
When Squires returns to shows, we will be asking all customers to use our hand sanitiser. We use an alcohol free sanitiser, which is lab tested for Coronavirus.
Using the sanitiser will help us minimise any cross contamination, and ultimately allow us to keep our Stand as normal as possible. We will also be providing a screen to the Team.
As per all of our services, our team are there to help you. If you would like a team member to give you more space or to use a screen, please just ask them. They won't be offended. Similarly, our team may also ask you to give them some space. We will kindly ask that their wishes are observed.
More details on our exhibitions can be found here!

New Line

AND

Special Offer
On behalf of Antex, we are delighted to be able to offer a Soldering Station to cover the full range of typical modelling soldering tempratures.
Ranging from 50° through to 450° the new Antex Station is an exciting new line for modellers.
Please CLICK HERE for more information and to find out about the SPECIAL OFFER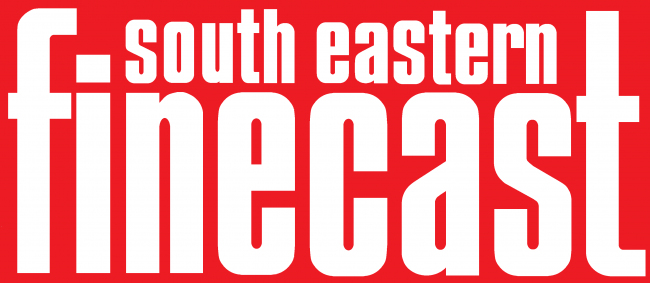 We are very pleased to at long last announce that we have purchased South Eastern Finecast. This has been a project that has spanned the last two or more years, but the real project is only just beginning. We are already investing in new machinery and expanding the range of products on offer.
South Eastern Finecast will be working alongside Squires. We will be retaining the identity of both Businesses however our core team at Squires will be overseeing both line of work. The contact details for Squires will remain unchanged, however the Finecast Details are now as follows;
South Eastern Finecast
100 London Road
Bognor Regis
PO21 1DD
(The old Finecast contact details will all forward to the new ones).
The production has now moved to Bognor Regis. This will allow Finecast Customers access to the POST FREE Mail Order Setup that Squires prides itself upon.
ALL Customers, whether Finecast or Squires are welcome to mix their orders across the two businesses.
A very exciting range that has seen considerable work from both Oliver and his Team, are the SOUTH EASTERN FINECAST BUILDERS SHEETS. These have now been produced in coloured sheets. The link below takes you to a brochure of the range.
Click here for info on the range of SEF Builders Sheets.
All sheets are instock and can be ordered either with your Squires order, or placed through Finecast on the details above.
Please note, our state of opening will follow the National Laws and guidance as set out by the UK Government. The various areas of our business fall into different restriction requirements and will be treated appropriately for each area and the relevant requirements. A brief summary is shown below.
RETAIL SHOP: Our Retail Shop is deemed as NON Essential. It is required by the UK Government to close at times. (Please note that restrictions may vary by area).
MAIL ORDER SERVICE: Our Mail Order Service is permitted to operate and therefore is operating as normal.
MANUFACTURING & CONTRACT WORK: Is permitted and is continuing as normal.
Dear Customer
Our mail order catalogues can be found in sections by following the links below. There is a link to our order form below as well.
If you wish to place an order then this can be done by telephoning our office on 01243 842424, you will need the code for each item (including any punctuation) and the quantity that you require. Orders placed by phone can be paid for by debit or credit card.
If you do not want to telephone your order to us then we are happy to accept orders in the post, or by email. Posted orders can be paid for by cheque, postal order, credit card or debit card. Email orders should be sent to sales@squirestools.com, please DO NOT send your card details by email as we are unable to accept them, card details can only be phoned, posted or faxed to us.
Please note that all our prices include VAT at 20% and that we do have a minimum order of £15.00.
We are working on updating our online catalouges and also working towards re printing them too. In the meantime we regret that some price increases have been unavoidable. For up to date pricing please feel free to contact us with a list by email or phone, where the office will be pleased to help.
Kind Regards
Roger Lewis