Squires Model & Craft Tools Exhibitions & Events Diary
Squires will be exhibiting at the following events. This diary lists the events we have bookings for as of September 2021. We will update this diary as events are confirmed (or cancelled). We cannot accept responsibility for errors or cancellations, particuarly as a result of COVID-19. We are not able to feature all of our products on our exhibition stand. If you have specific requirements please contact us a few days before an event and we will try to ensure a product is available.
We continue to return to shows in a careful and controlled manner.We remain conscious that not all of our team have been double jabbed and that some of our customers remain in the vulnerable categories.
We are now able to confirm events with a little more certantity, so please do get in touch with us.
As Squires returns to shows, we will be making hand sanitiser available to our customers. We use an alcohol free sanitiser, which is lab tested for Coronavirus.
Using the sanitiser will help us minimise any cross contamination, and ultimately allow us to keep our Stand as normal as possible.
Tel 01243 842424
Email Sales@squirestools.com
Exhibitions & Events Diary 2022
Jan 29/30 - KENDAL Model Railway Exhibition, Kendal Leisure Centre, Burton Road, Kendal, Cumbria, LA9 7HX. Sat 10 - 5. Sun 10-4.30
Feb 5/6 - ALTON - FebEx 2022 Alton Model Railway Group Exhibition Eggars School, Anstey Road, Alton, Hants, GU34 4EQ. Saturday 10.30 - 5. Sunday 10.30 - 4.00. CLUB WEBSITE LINK - CANCELLED in 2022. (Potentially to be rescheduled later in the year).
Feb 19 - TONBRIDGE Model Railway Exhibition, Angel Centre, Tonbridge, Kent, TN9 1SF. 10-5. www.tonbridgemrc.com Less than 5 minutes walk from Tonbridge Railway Station. CANCELLED in 2022. (Potentially to be rescheduled later in the year).
Feb 25/26/27 - GLASGOW Model Rail Scotland, Scottish Exhibition & Conference Centre, Glasgow, G3 8YW. Friday 10.30-6, Saturday 10-6, Sunday 10.30-5 www.modelrail-scotland.co.uk
Mar 5 - KETTERING Gauge 'O' Guild Spring Show and Exhibition, Kettering Leisure Village, Thurston Drive, Kettering, NN15 6PB. Saturday 10 - 4. ***Plenty of FREE parking***
Mar 5/6 - PRESTON Preston & District Model Railway Exhibition, Sports Hall, Preston College, St Vincent's Road, Fullwood, Preston, Lancashire, PR2 8UR. Sat 10 - 5pm, Sun 10 - 4.30
Mar 12/13 - BASINGSTOKE Basingstoke & North Hants Model Railway Exhibition, Aldworth Science College, Basingstoke, RG22 6HQ. Sat 10 - 5 Sun - 10 - 4. CLICK HERE FOR MORE INFO
Mar 26/27 - MACCELSFIELD Model Railway Group Exhibition, Tytherington School, Manchester Road, Macclesfield, SK10 2EE. Saturday 10 –5, Sunday 10—4.30.
April 9 - NORWICH Model Railway Exhibition, Hellesdon High School, Middletons Lane, Norwich, NR6 5SB. Saturday 10 - 4.30. **FREE Parking on Site**
April 16/17/18 - YORK Model Railway Show, The Knavesmire Stand, Racecourse Road, York. YO23 1EX. Sat & Sun 10 - 5, Mon 10 - 4.30. Much Larger Squires Stand for 2022—1,000's more products!!!!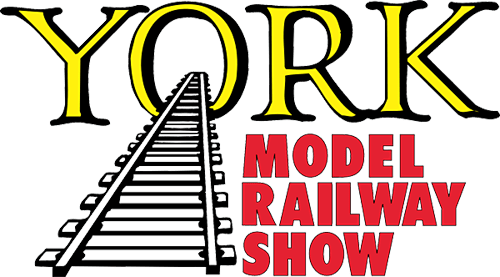 April 29/30 / May 1 - BRISTOL The Bristol Model Railway Exhibition, The Thornbury Leisure Centre, Alveston Hill, Thornbury, Near Bristol, BS35 3JB. Fri 1pm-7pm, Sat 10-6.30pm, Sun 10-5pm.
May 8 - HIGH WYCOMBE The Association of Larger Scale Railway Modelers Show, Wycombe Leisure Centre, Handy Cross, High Wycombe. HP11 1UP. Sun 10 - 4.30. *FREE entry to ALSRM Members*
May 14 - LLANGOLLEN Llangollen Railway Festival, Llangollen Pavilion, Abbey Road, Llangollen, Denbighshire, LL20 8SW. Sat 10 - 4.30.
May 14/15 - STAMFORD (Market Deeping) Model Railway Exhibition, Stamford Welland Academy, Green Lane, Stamford. PE9 1HE. Sat 10 - 5 Sun 10 - 4. **FREE Parking on Site**
May 21/22 - JARROW Model Railway Club Annual Exhibition, Primrose C.A, Lambton Terrace, Jarrow, NE32 5QY. Sat 10 - 5 Sun - 10 - 4.
May 28/29 - GLASGOW 'O' Gauge Model Railway Exhibition, Pollokshaws Burgh Hall, Pollokshaws Road, Glasgow, G43 1NE. Sat 10 - 4, Sun 11 - 4. ***Free Parking, Close to Railway Stations***
June 11 - DONCASTER Gauge 'O' Guild Summer Show, The Dome Leisure Centre, Doncaster Lakeside, Bawtry Road, Doncaster, South Yorkshire, DN4 7PD. Sat 10 - 4.00.
June 25/26 - PERTH Model Railway Exhibition, Dewars Centre, Glover Street, Perth, PH2 0TH. Sat 10 - 5.30, Sun 10 - 5. www.perthmrc.com
July 2/3 - BARRY & PENARTH Model Railway Exhibition, St Cyrus School, Sully Road, Penarth, CF64 5XP. Sat 10-5/Sun 10-4 **FREE PARKING ON SITE**
July 10 - ROMSEY IPMS The Romsey Scale Model Show, Crossfield Hall, Broadwater Road, Romsey, SO51 8GL. Sun 10 - 4. www.romseymoddellers.co.uk
Aug 13 - BEXHILL Model Railway Exhibition, St Richards Catholic College, Ashdown Road, Bexhill on Sea, TN40 1SE. Sat 10 - 5. **FREE PARKING ON SITE**
Sep 3/4 - STAFFORD GUILDEX 2022, Gauge 0 Guild Exhibition, Bingley Hall, Stafford Showground, Weston Road, Stafford. ST18 0BD. Saturday 10 - 5, Sunday 10 - 4. www.gauge0guild.com
Sep 24 - BURY ST EDMUNDS 70th Anniversary Model Railway Exhibition, Thurston Sixth, Beyton Campus, Drinkstone Road, Beyton, Bury St Edmunds, Suffolk, IP30 9AQ. Sat 10 - 5. **Plenty of FREE Parking on site** ***Refreshments available all day***
Oct 1/2 - FOLKESTONE Model Railway Exhibition, Leas Cliff Hall, Folkestone, CT20 2DZ Sat/Sun 10-5.
Oct 8/9 - ALDERSHOT Model Railway Exhibition, Farnham MRC, Alderwood Leisure Centre, Tongham Road, Aldershot, GU12 4AS. **Show guide included in admission and FREE Car Parking**
Oct 15/16 - UCKFIELD Model Railway Exhibition, Uckfield Civic Centre, Civic Approach, Uckfield, East Sussex, TN22 1AE. Sat 10 - 5 Sun 10 - 5.
Nov 5 - HIGH WYCOMBE WYCRAIL 2021, Model Railway Exhibition, Cressex Community School, Cressex Road, High Wycombe, HP12 4UD. Sat 10.00 - 5. **Just off of the M40** - CLICK HERE FOR MORE INFORMATION
Nov 5/6 - SPALDING Model Railway Exhibition, Springfield Events Centre, Camel Gate, Spalding, Lincolnshire, PE12 6ET. Sat 10 - 5 Sun 10 - 4.30. www.spaldingmrc.co.uk - Plenty of FREE Parking
Nov 12/13 - TELFORD IPMS Scale Model World,Telford International Centre, St Quentin Gate, Telford, Shropshire, TF3 4JH. Sat 10 - 6, Sun 10 - 4.
Nov 19/20 - FALKIRK Model Railway Exhibition, Grangemouth Athletic Stadium, Kersiebank Avenue, Grangemouth, FK3 0EE. Sat 10 - 5 Sun 10 - 4.30 *** NEW VENUE ***
EXHIBITION MANAGERS
Would you be interested in Squires Tools exhibiting at your show? We exhibit at a range of different sized shows, throughout the whole country, covering a range of modelling disciplines. We attend one day shows to shows lasting several days. If you feel we could add something to your exhibition, please do not hesitate to contact us; Tel 01243 842424 - sales@squirestools.com - www.squirestools.com
Squires Exhibitions & COVID-19
We are delighted to be able to announce a cautious return to the Exhibition Circuit. We do hope you will support the Clubs and Organisations that are taking the first steps in an effort to return a little normality to all of our lives and livelihoods. Our calendar for the remainder of 2021 is looking a little fuller at long last.
Unfortunately many of our planned exhibitions for 2021 have still fallen victim to the Coronavirus Outbreak here in the UK, and across the world. We continue to maintain the listing of our planned Exhibitions in the hope that you will be able to pop a note in your diary to look out for their next dates.
Exhibitions are a very important part of Squires, and we know that they are as equally important for the hosting clubs as well as the visiting customers. We hope to see you as soon as you feel able to return to the Circuit.
This listing will be updated as often as possible.
Exhibitions in red are now cancelled.