With the UK on Lockdown, now may be a great time to keep in touch with what is in our Shop and what you could order. We would like to assure all of Squires' customers that, although our shop is currently closed, our mail order service is still up and running! All of our products in our Art,Craft, Haberdashery and Knitting departments as well as our Tools and Electronics can be ordered over the phone.
Now may be the time to start that new craft you've been meaning to take up, or to finish the project sitting in the cupboard.
Give us a call on 01243 842424 and an experienced member of staff can assist you.
Oliver and Kayleigh have been busy with the Mail Order Service, as well as the camera! More will be added over the coming days.
Metcalfe Models
Metcalfe is a brand of scale card construction kits for model railway, craft and hobby enthusiasts. With kits produced in two miniature scales – N and 00/HO scales – their passion is creating high quality, realistically detailed model buildings that are challenging yet rewarding to build. Every Metcalfe Kit is designed and manufactured at their factory in the heart of the Yorkshire Dales in the North of England. Metcalfe has a significant following on its facebook page. On the page moddellers are often sharing their ideas and creations. If you have never built a Metcalfe Kit, or have built 100's, the facebook page is a great place to help and be helped by fellow keen moddellers.
Squires in Bognor Regis is proud to stock the FULL Range of Metcalfe Kits! We have a massive 5 meter display in our Shop. All of the Metcalfe Kits are available from via our Post Free Mail Order Service.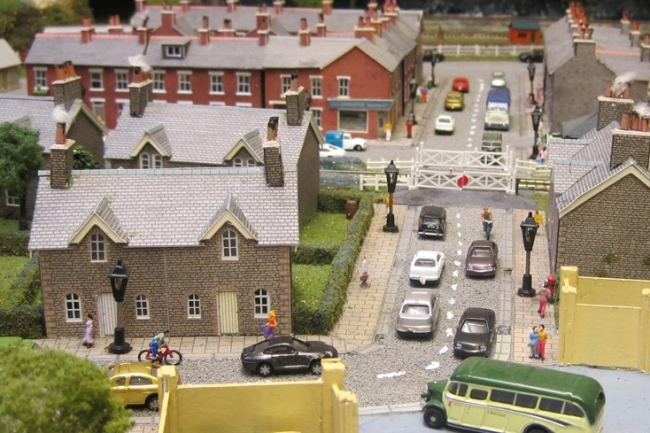 This picture, taken from Metcalfe's Website (https://www.metcalfemodels.com/about-metcalfe-models/) gives you just a small taste of the wonders that can be created with their range of carefully designed kits.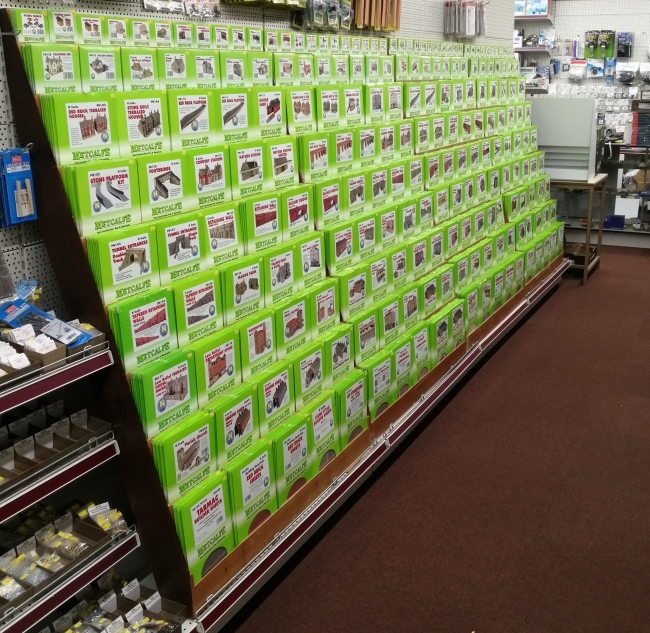 The local moddellers of Bognor Regis are lucky enough to be able to see one of the largest display's of Metaclfe in the UK (probably) on a regualr basis. This display also pops out from time to time to visit Exhibitions around the Country. Unfortunately COVID19 has grounded the display firmy in the isle of our shop. You can still get a flavour of Metcalfe though, the FULL range of Metcalfe is listed in our Modelling Materials Catalogue, which can be found here!
Whilst ordering, please do not forget, we also have other bits and pieces which may be of use to you;
180-063 - Deluxe Materials Rocket Card Glue
180-142 - Deluxe Materials Speed Bond 4oz
9105 - Swann Morton Craft Knife (with 1 x Blade)
9131 - Pack of 5 Spare Blades for 9105 Knife
140-004 - A4 Self Healing Cutting Mat (with guidelines)
All of the above products are available to order.
Ammo MIG
MIG is a new range to Squires. We first launched this exciting range of products at Scale Model World in 2019. We have been thrilled with both the response and feedback of the product. We are frequently visited by customers seeking the range of MIG in our shop. We are now pleased to share a little more about it here online. We are still working on Cataloguing this exciting range. Whilst this is underway, we will still be pleased to take an order for MIG Products. Please use the MIG Numbers wherever possible.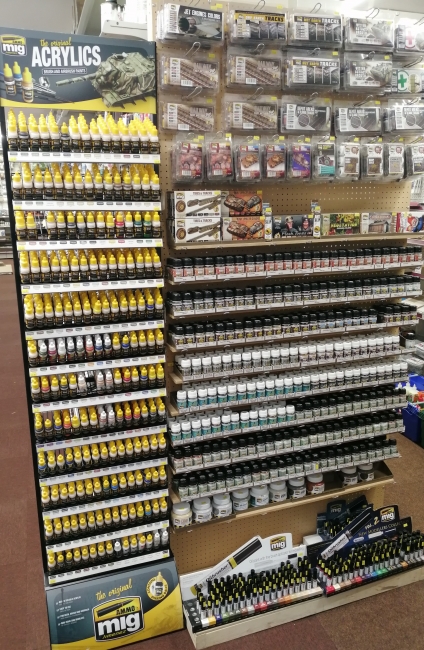 We currently have a number of different parts of the range available;
The Acrylic Paint Range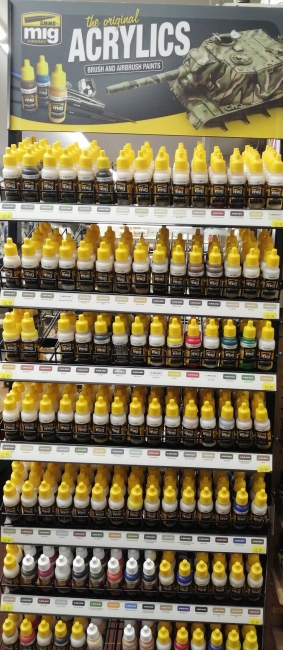 The Enamel Washes, Panel Line Washes and Pigments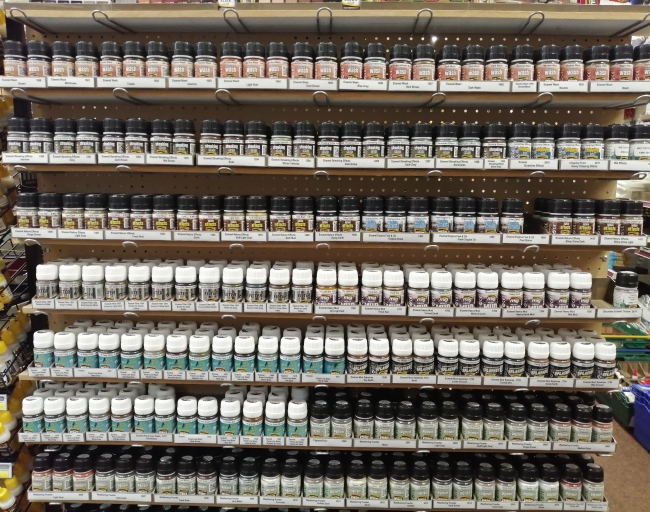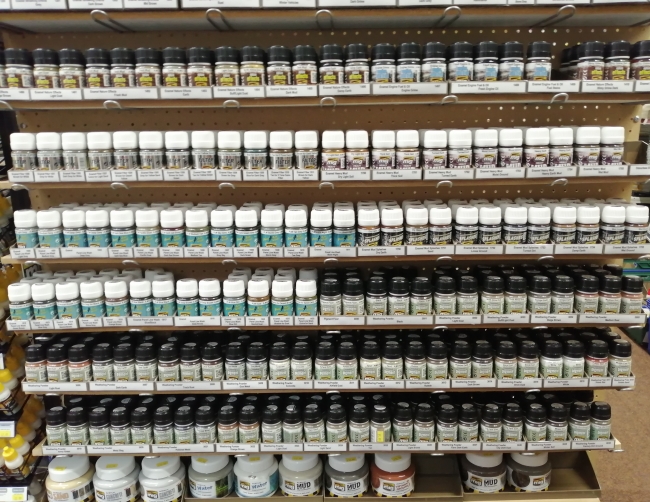 Weathering and Painting Sets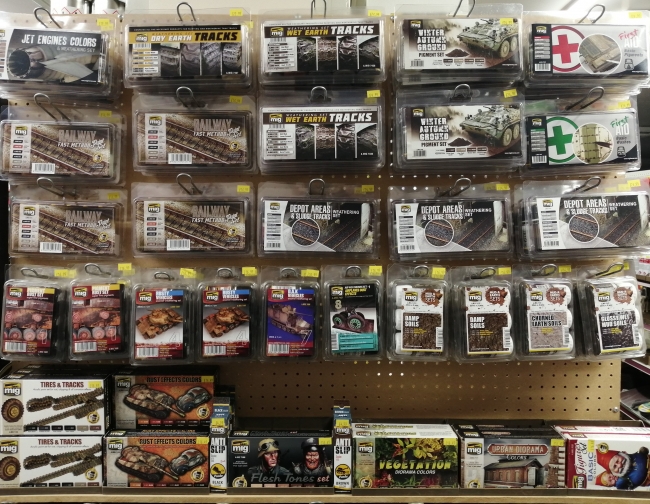 The Streaking Brusher, Oil Brusher and Oil Brusher Vol.2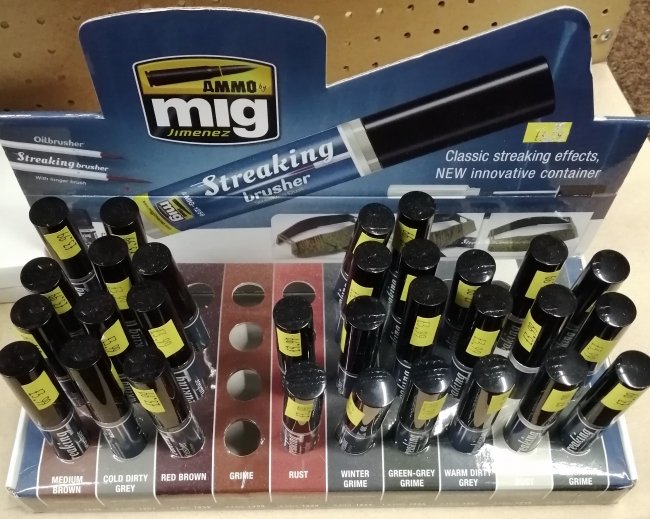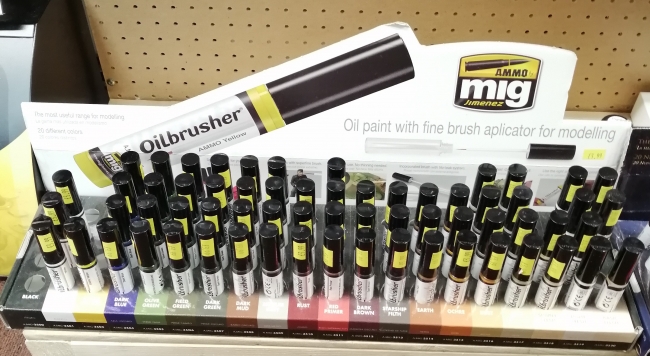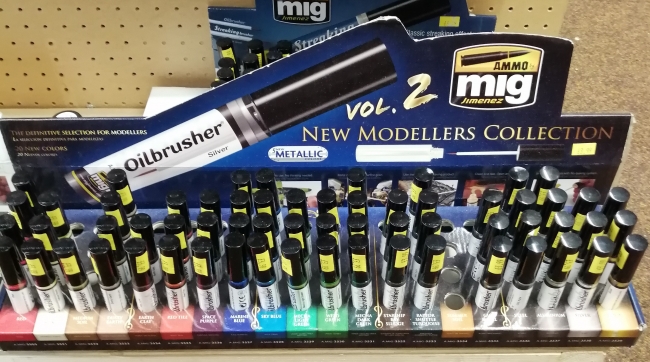 All of the above products are available to order.
Minimum Order Value is just £15
We are working to fill any out of stocks ASAP.
Art Shop
We are pleased that our experienced Art, Craft and Haberdashery Team Members are still available during this time. Please feel free to use them to help you with your requirements. All of the ranges in our shop are available by post free mail order.
Daler Rowney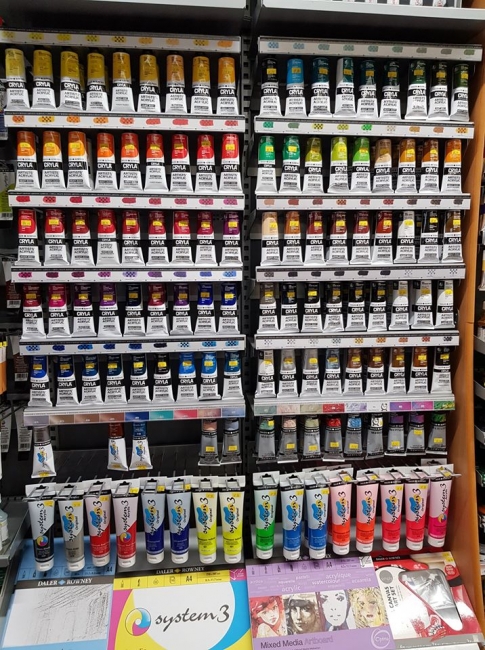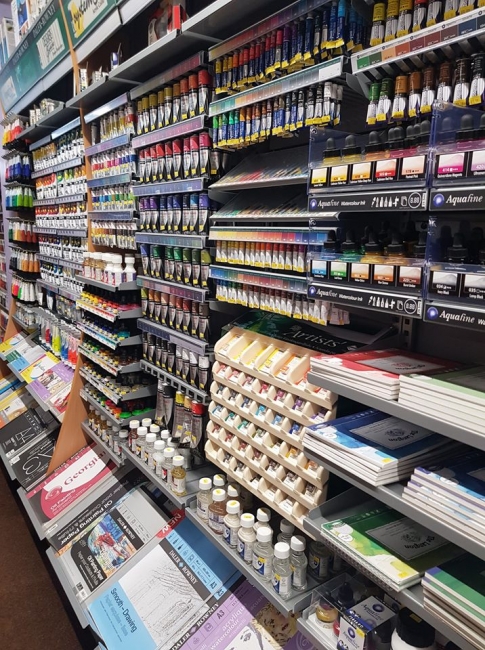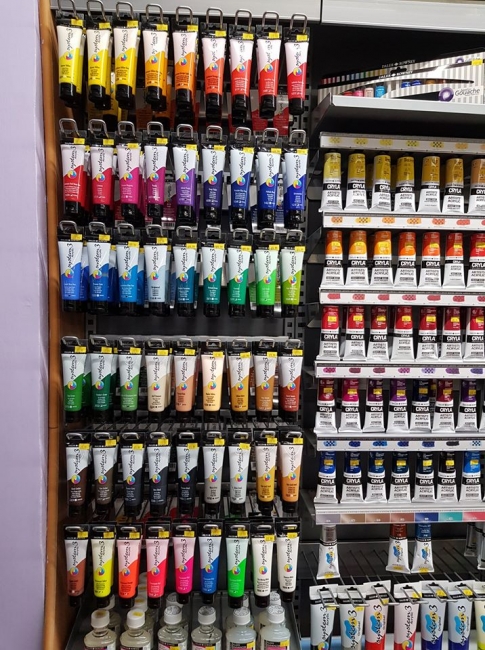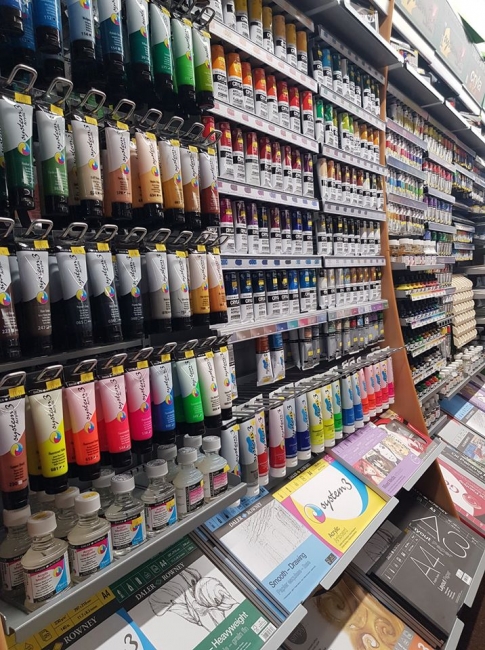 Winsor & Newton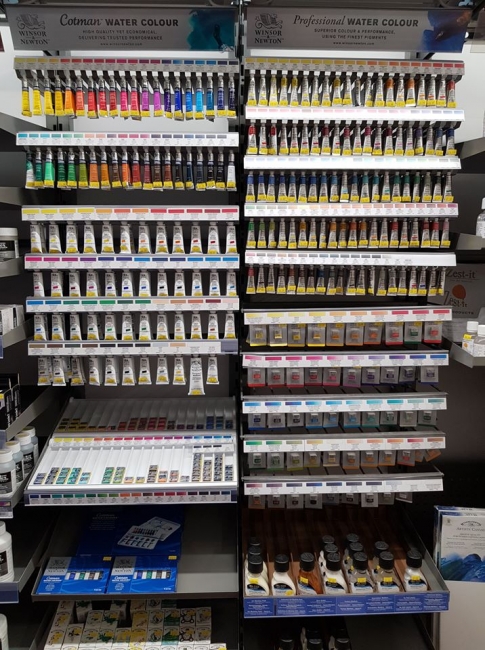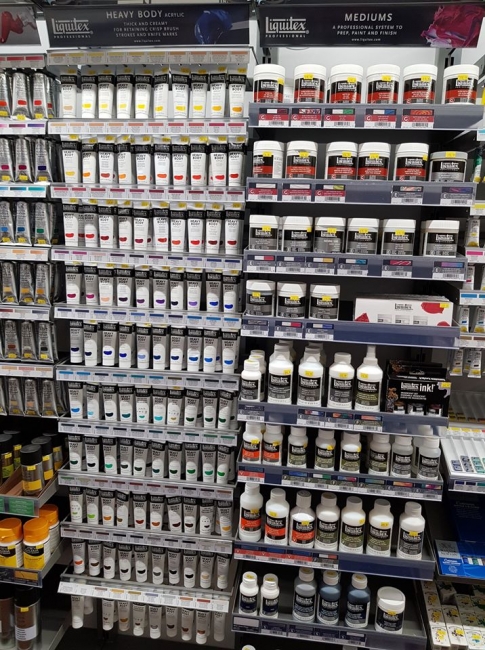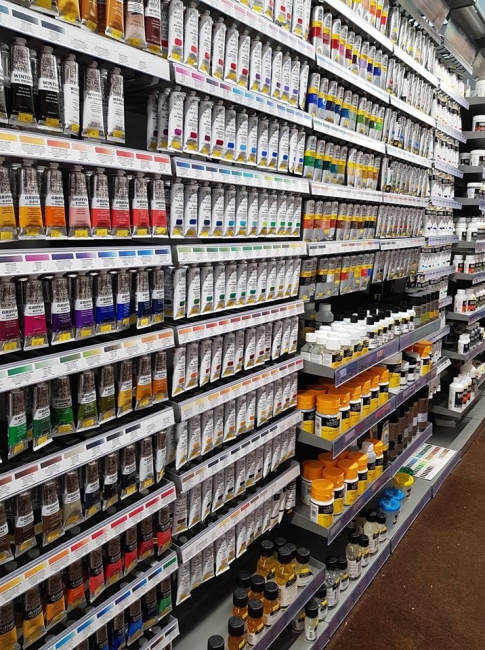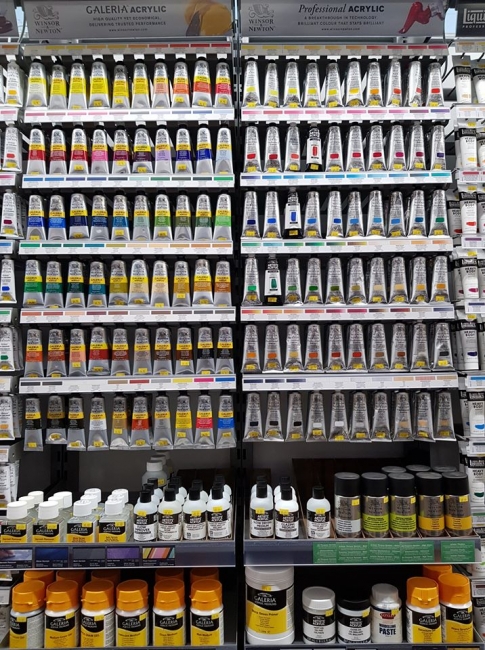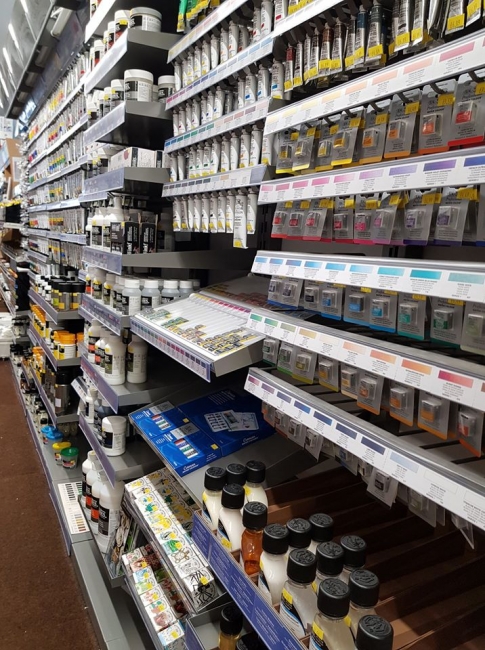 Pro Arte Paint Brushes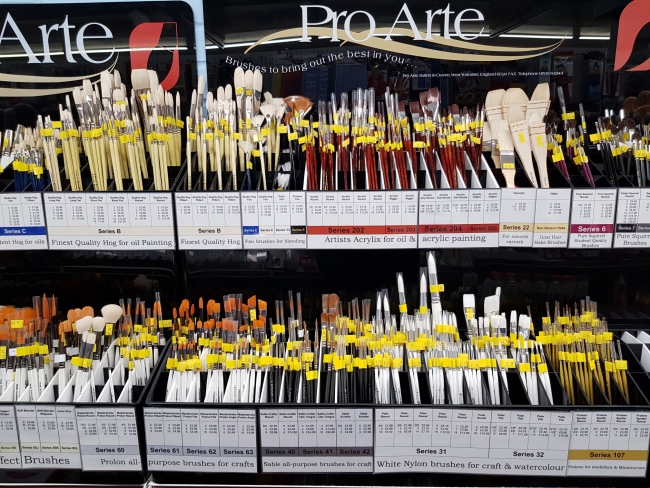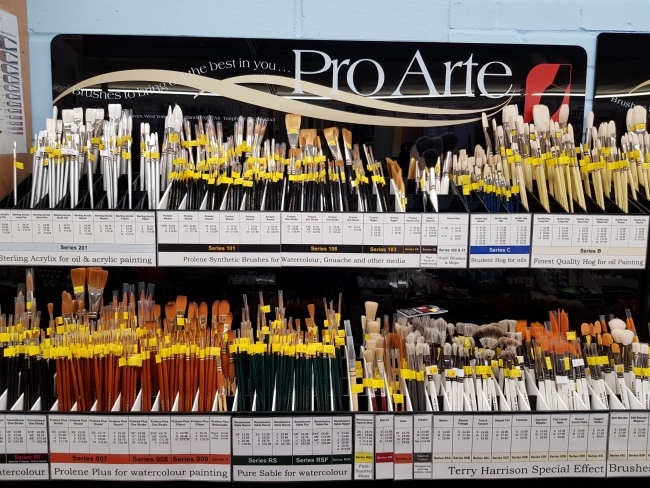 More of the Shop